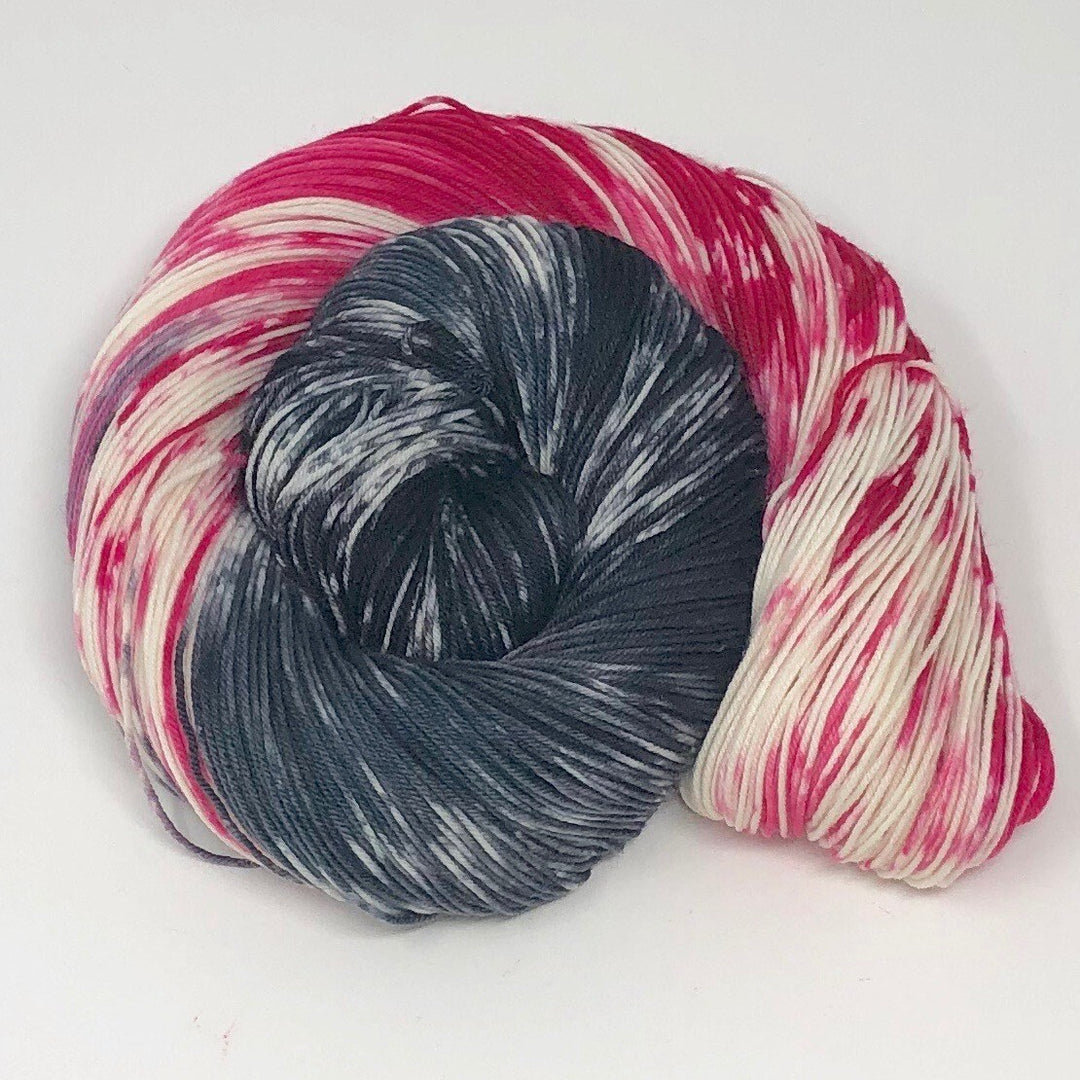 Pixie Plied Preconceived Notion
---
In stock, ready to ship

Inventory on the way
visual artist Teresita Fernández. Teresita Fernández is an American-born sculptor known for large-scale installations that challenge the way we think about and perceive our surroundings. She was appointed by President Obama in 2011 to serve on the US Commission of Fine Arts, and is the first Latina to ever serve on the commission, and only the second person of Latino heritage to ever serve on the commission (her precursor served in the early 1970s). Her art explores the paradox of using easily-found and sometimes-disparate physical objects to represent formless elements: silk thread, stretched and suspended, to represent fire (in 2005′ Fire), or tens of thousands of hand-made mirrored glass cubes to reflect and represent the landscape of a dramatic Japanese inland sea (in 2009's Blind Blue Landscape), for example.
She also forces the viewer to see things in alternative ways; in 2015's Fata Morgana, in New York City's Madison Square Park, she created a massive outdoor sculpture, which consisted of installing a five-hundred-foot canopy of mirrors. As people walked the paths, they were forced to see the park they were strolling through as a "ghost-like, sculptural, luminous mirage that distorts the landscape and becomes a reflective portrait of urban activity." (https://www.madisonsquarepark.org/view-do/calendar/mad-sq-art-teresita-fernandez)
Fernández's 2012 installation, Night Writing, at gallery Lehmann Maupin in NYC (https://dailyartfair.com/exhibition/1199/teresita-fernandez-lehmann-maupin) is the inspiration for this month's Preconceived Notion colorway. The installation is a bold vision in pinks, blacks, and greys. It's constructed of a series of large works on paper, representing the very human impulse to look up to the night sky for information, guidance, navigation, and time-keeping, and how and why we interpret what we see. Fernández used Night Writing, the precursor to modern-day Braille, to translate text that became a constellation pattern of perforated holes backed by mirrors – making the work a dynamic, reflective surface.
We hope you enjoy spending a bit of time being inspired by Teresita Fernández's view of the world, and we hope you are able, through the knitting of this skein, to experience a bit of the turning-on-its-head of your usual preconceived notions that she would surely want you to feel. Maybe pair this skein with an acid green, or a bright yellow. A deep blue or a blood-red. Or knit up some socks that take you on a journey, like Skew or Sidewinders. Or just knit something mindless while you stroll through an exhibition of Teresita Fernández's work.
Pixie Plied: 92% super wash merino, 8% lurex. 400 yards, 4 oz (fingering weight)
This is the yarn fairies would use, if they were the knitting types (and if they could find knitting needles small enough for their wee hands). A lovely, smooth, plump 4-ply combined with a strand of shiny shimmery specialness makes this THE yarn to use for your most magical creations.
YOUR ORDER
When your order ships you'll receive a notification that your order is on its way, with a tracking number. Skeins may vary from dye batch to dye batch, as is typical with handmade goods. We do our best to have a consistent dye lot when ordering more than one skein at a time.
YARN CARE
We use professional-grade acid dyes in a pet-free, smoke-free studio. All yarn is rinsed in cold water until the water runs clear, but it is possible that some residual dye will remain on the skein. We recommend hand washing and laying flat to dry. While super wash yarn can be machine washed and dried, your creation will last longer with gentle care.
We make every effort to ship as soon as possible after you place your order. We generally use USPS for shipping, and share tracking information.
In-store pickup is available, also. We send notices when your order is ready for in-store pickup.
If you order dyed-to-order yarn with any other products, order will ship/be ready to pick up when yarn is ready. We do not ship partial orders.