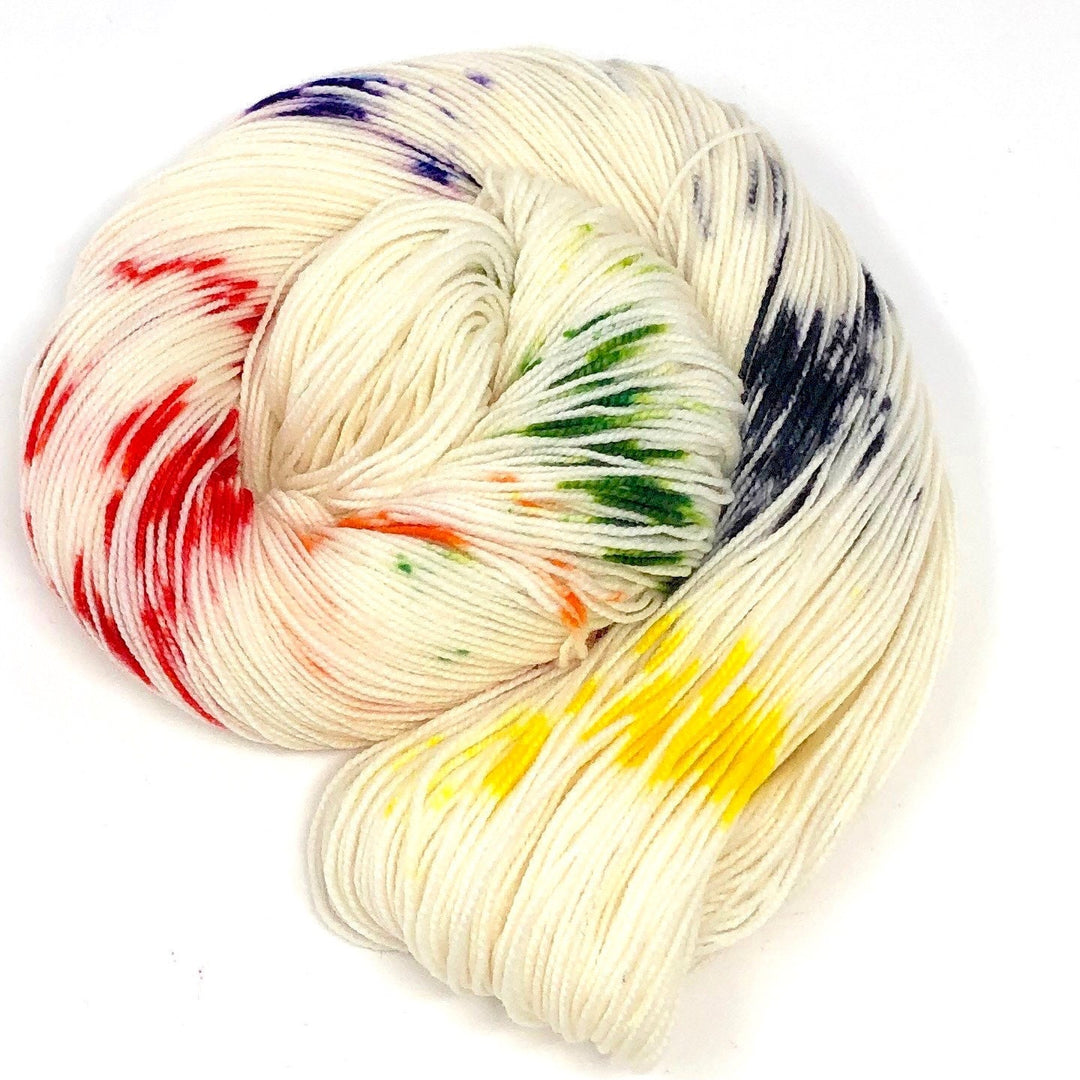 Pixie Plied Gumdrops
---
Yum!! Do you love gumdrops? Me, too! Celebrate gumdrop day with this delicious skein and maybe grab some to munch on, too!
Pixie Plied: 92% super wash merino, 8% lurex. 400 yards, 4 oz (fingering weight)
This is the yarn fairies would use, if they were the knitting types (and if they could find knitting needles small enough for their wee hands). A lovely, smooth, plump 4-ply combined with a strand of shiny shimmery specialness makes this THE yarn to use for your most magical creations.
YOUR ORDER
When your order ships you'll receive a notification that your order is on its way, with a tracking number. Skeins may vary from dye batch to dye batch, as is typical with handmade goods. We do our best to have a consistent dye lot when ordering more than one skein at a time.
YARN CARE
We use professional-grade acid dyes in a pet-free, smoke-free studio. All yarn is rinsed in cold water until the water runs clear, but it is possible that some residual dye will remain on the skein. We recommend hand washing and laying flat to dry. While super wash yarn can be machine washed and dried, your creation will last longer with gentle care.
Yarn is dyed to order, so shipping is about 2-3 weeks. If you order non-yarn items with yarn, expect everything to ship together.
For in-store pickup, please allow 2-3 weeks as well.